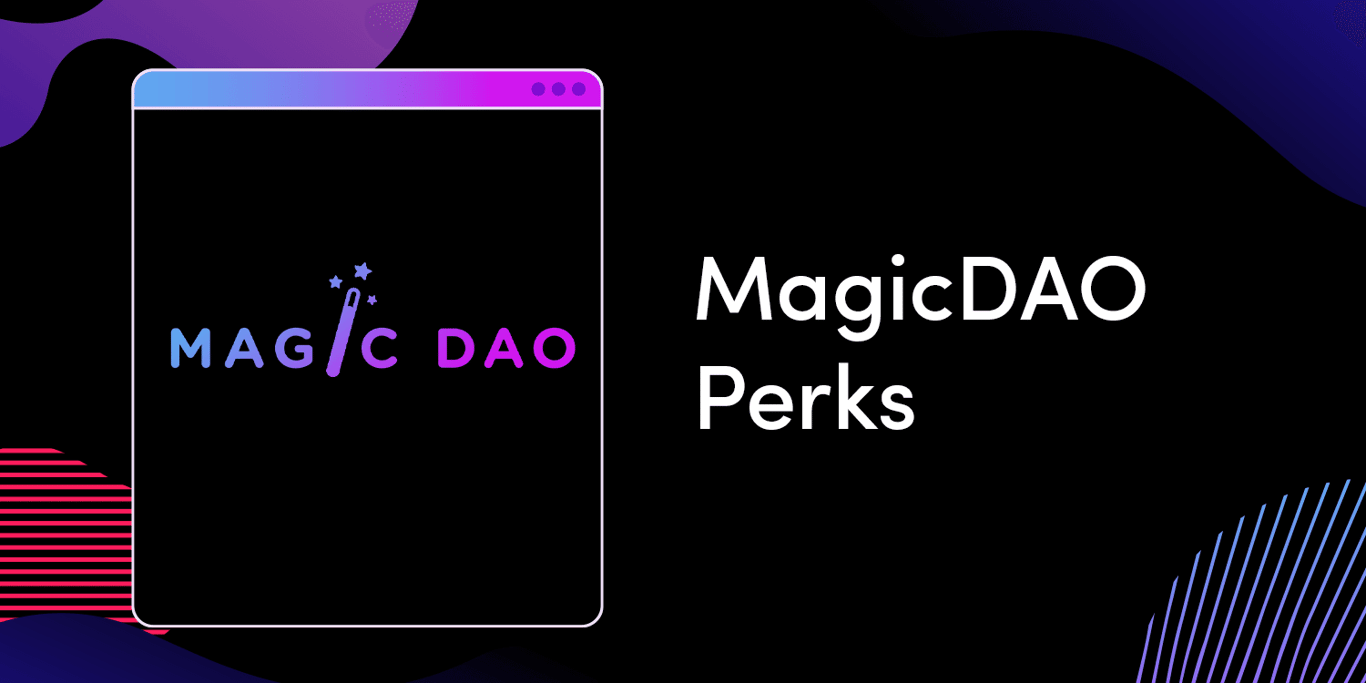 DAOs are a way to collaborate with confidence and with community. While DAOs on Ethereum are figuring out the minutiae, the DAO structure is in its infancy on Solana. We're early. MagicDAO came into being as a way to connect, build bonds and grow closer to our community.
Since launching on February 23rd, 2022, we've accomplished: 
Two IRL events with a third one coming to Solana Hacker House Miami (find us there!). We look forward to hosting more events!
Created a VIP experience for Magic Ticket holders during our NFT LA event with performances from Waka Flocka and Quavo. We also hosted a panel talk with Doc Hollywood (Best Buds), Birdm0n (ThugBirdz), Frank (DeGods) and Waka Flocka. 
Created custom merch for our NFT NYC event. 
Hosted an API Hackathon for NFT tools.
Conducted frequent whitelists and giveaways. 
Threw online events ranging from shill spaces to movie nights.
MagicDAO Perks 
MagicDAO is a place for everyone. Thinking about collection owners, collectors and builders in our community, we are developing perks to reward Magic Ticket holders. So far, the tools that we've identified that are most beneficial to our community are Discord bots, staking protocols, DeFi partnerships, de-rugging services and buyer analytics. One such confirmed partner is Project Dolphin who developed a dashboard and a suite of tools to help active NFT investors save time.
If you're interested to know more and partner with us, send us a DM on @TheMagicDAO.
---
🚀 IT WAS REAL, NFT LA!
---
💻 MagicDEV
MagicDAO's API Hackathon is the beginning of bringing devs closer to Magic Eden. We would like to thank everyone who participated in the competition. Winners were handpicked by Zhoujie Zho (Rex), Magic Eden's Chief Engineer. Congratulations to the winners across three categories: trading tools, analytics and Discord integration! 
Trading tool winner: Solset.io 
Solset.io uses the Magic Eden API to allow users to add a watchlist of specific collections from Magic Eden onto their web app's dashboard. Users can choose different variables to distinct collections, set notifications or opt for auto-snipe. Solset.io created this tool to prevent trading fatigue and help users remain active. 
Analytics winner: Pland
Pland started exploring Magic Eden's API data to get better actionable data on Solana NFT collections. NFT analytics are focused on floor price fluctuations and factual data like number of holders. Pland got deeper into user segmentation. By combining the hold duration & profit status of a sale to cluster a sale of an NFT into 6 categories, Pland presents a tool to evaluate an NFT project's health and opportunity. 
Discord Integration winner: Hawksight 
Hawksight used Magic Eden's API to improve their working Discord bot and make their super bot even more powerful. Identifying their users' pain points, they introduced two features to give users the attribute level NFT floor prices and localized upcoming Magic Eden Launchpad mint times, all through Discord. 
---
📣 Metaplex New Collection Standard
Magic Eden will be supporting the Metaplex Certified Collection (MCC) Standard on our marketplace. This is a new collection standard for all NFTs minting with Candy Machine V2 (CMv2). Metaplex's Certified Collection Standard allows marketplaces and creators to certify that an NFT belongs to a specific collection, through information stored on chain. This increases the confidence of creators and collectors to trust that their NFTs are truly part of a collection, and thus authentic. Read more here. 
For creators, this means:
Existing collection owners can choose to migrate their collection and adopt the Metaplex Certified Collection Standard.
Every new creator who mints their collection on CMv2 will automatically be certified by the new Metaplex Standard.
Magic Eden will also allow Metaplex Certified Collections to be instantly tradable without the need for any revision by our team. Since these collections were not reviewed against our content guidelines, there will be a slightly different user experience. NFTs and collections that are Metaplex certified but have NOT been reviewed by our team: 
Will not be searchable on our marketplace 
Will include warnings and disclaimers for traders to DYOR 
Will only be accessible through a direct link
Creators who wish to remove these warnings and allow searchability are required to make a listing application through our Creator Hub. This allows the ME team to review your collection. Once your listing application gets reviewed and approved, your collection: 
Will no longer display warnings
Will be searchable on our marketplace
Will have its own custom URL
Can be featured on our homepage 
NOTE: The Magic Eden team's review process is not an indication of quality or an endorsement by Magic Eden. All users are advised to trade at their own discretion.
---
🪄 Congrats, this week's top performing collections on ME! (3/23-29)